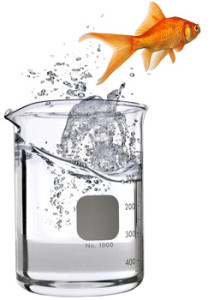 Kennebec River Biosciences hires often, and welcomes your inquiry at any time!
A growing aquatic animal health company, KRB is based in Richmond, Maine.  Employees live in greater Portland / Casco Bay, in the beautiful midcoast, in the Kennebec valley, at the southern beaches, and near the western lakes and mountains.  For more on Maine, visit liveandworkinmaine.com.
KRB's clientele is global and our facilities include laboratory, R&D and manufacturing settings, but our team is our greatest asset.  Professional and fun, we are self-starters who learn and adapt, carry out current protocols, solve problems, work both independently and with others, prioritize tasks and communicate and collaborate effectively.  Microbiology / molecular biology and lab experience is required for some but not all positions.  Salaries and wages are commensurate with experience.
For current opportunities, please fill out our contact form and introduce yourself!