Experienced zebrafish technician joins growing KRB team
Richmond, Maine — Kennebec River Biosciences today announced its hiring of Ann-Marie Allen as laboratory technician.
Allen comes to KRB from Maine's Mount Desert Island Biological Laboratory, where she worked as animal technician and was quickly promoted to zebrafish technician. During her four years in this position Allen was responsible for most colony management activities such as nutrition, breeding, growth, record keeping, and biosecurity, as well as training new zebrafish personnel.
Prior to her years at MDIBL, Allen worked at the Marine Animal Rehabilitation Center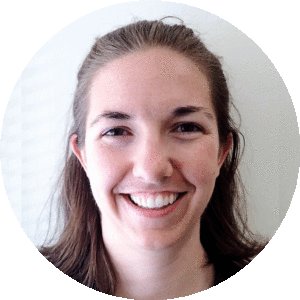 at the University of New England. Here, she cared for a variety of recovering marine animals, working alongside veterinary and other scientific staff to meet the unique needs of each species.
"This position at KRB lets me use my education and skill set to contribute to aquatic animal health and sustainable productivity on a global level," said Allen. "I'm excited to be able to contribute to this team."
"Ann-Marie's lab skills and background with zebrafish and other aquatic animals complement the needs of our lab well, said President and CEO Bill Keleher. "We are fortunate to have her join us."
Allen's work will help Kennebec River Biosciences continue to grow its capacity to provide top-quality diagnostics and inspections for finfish and shellfish, as well as its first-in-class USDA-licensed autogenous vaccines. While KRB works with hundreds of species, it is seeing more and more interest from zebrafish researchers wanting to better understand the complete microbial profile of their colonies, and wanting to acquire zebrafish from other colonies more easily and with less pathogenic risk.
Allen also enjoys cooking and kayaking, and is a PADI Certified Open Water Scuba Diver.