British-born researcher "keen to work at the forefront of marine biological sciences."
Kennebec River Biosciences today announced its hiring of Ben Coupland as molecular biologist.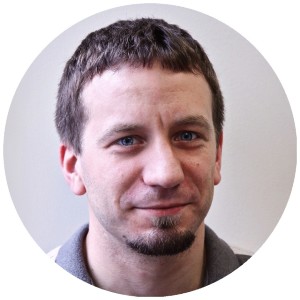 Coupland has an extensive background in microbiology, pathology and biochemistry.  As scientific officer at the Institute of Cancer Research in Sutton, England, a leading cancer research facility, his work was published in four leading scientific journals.  While there, he provided clinical diagnostic service to the Royal Marsden Hospital, operated DNA extraction, Sanger sequencing machines and an institute-wide sequencing service, maintained lab spaces and equipment, completed Sanger validation and MLPA confirmation of NGS data, and trained new staff on laboratory techniques, application and auditing of ISO15189:2012 standards.
"I enjoyed immensely the challenges of working in a globally-respected cancer research center," said Coupland, "but I was also keen to make the move to the USA and to work at the forefront of marine biological sciences at Kennebec River Biosciences."
"Ben is a terrific addition to our staff," said Lab Director Dr. Cem Giray.  "His talents and experience will enable us to do more for our customers in aquaculture and elsewhere in the blue biotechnology space."
Coupland's background allows Kennebec River Biosciences to further expand its world-class diagnostic and health certification work for fish, shellfish and other aquatic animals.  As a molecular biologist at KRB, Coupland will put to work his extensive experience in with microbial identification, genetics, cell culture and bacterial transformation experiments to help identify pathogens causing disease in fish and shellfish farms as well as wild fisheries.  This careful identification and isolation of virulent pathogens by molecular biologists like Coupland is what enables Kennebec River Biosciences to design and produce the most effective custom vaccines, helping fish farmers and hatchery or nursery managers to avoid losses due to related diseases while also reducing treatment costs.