Scientist eager to "develop skills and contribute to a dynamic team"
Richmond, Maine — Kennebec River Biosciences today announced its hiring of Mandy Hufstader as clinical laboratory technician.
Hufstader has an extensive background in biological laboratories like KRB, having worked as a lab technician for 15 years in her native Australia. Most recently, she worked as teaching services coordinator at the University of Melbourne's Department of Zoology. In this capacity she provided support to both undergraduate practical classes and to departmental research projects, supervised other laboratory staff, and handled purchasing, procurement and equipment maintenance.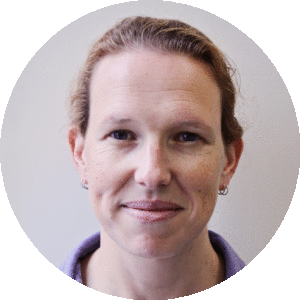 Prior to her years at the University, Hufstader had worked at the Bartter Vaccine Production Laboratory, at the Cancer Research Unit and Microbiology/Virology Research Laboratory at the University of Newcastle in New South Wales, and at the Royal Children's Hospital.
"KRB offers me a challenging opportunity in biological sciences where I can develop my skills, and contribute to a dynamic laboratory team," said Hufstader. "It's an excellent fit for me."
"Mandy is conscientious, efficient and pleasant to be around," said Lab Director Dr. Cem Giray. "She has quickly become a very liked and respected member of our team and no doubt well-placed to soon take on a leadership role in our company."
Hufstader's background will help Kennebec River Biosciences continue to grow its capacity to provide top-quality diagnostics and inspections for aquatic species, as well as its first-in-class USDA-licensed autogenous vaccines. By identifying viral or bacterial pathogens of concern and by isolating the specific strain(s) found at a client's facility, KRB is able to target its vaccines to the precise needs of the customer.
Hufstader enjoys camping and travel. She has served as an emergency warden, holds First Aid Level 2 competency, and is an avid distance runner.